Bobby and Sadie Crum Tract 
Real Estate and/or Timber Rights Offered by Sealed Bid
Sale Brokered by Crowgey & Grossman Affiliated Law Offices
~with assistance from~
Ridgerunner Forestry, LLC
Bid Date: Friday, April 27, 2007
Time of Bid Opening:  10:30 AM
Topographical Map                                                                               Aerial Photo

This incredible 97.84+/- acre property, located in the Endicott area of beautiful Franklin County, Virginia, includes a hunting cabin, spring-fed stream, and 80.9+/- acres of quality merchantable timber! You are invited to bid on Land and Timber combined or Timber Only.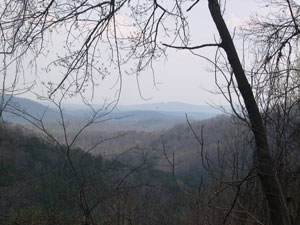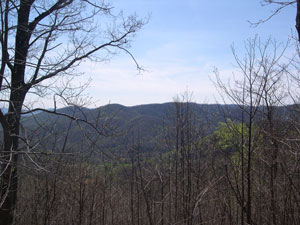 This sale offers buyers the opportunity to own their very own watershed. Bounded on three sides by steep ridges and large, mature hardwood timber, this large secluded cove was once a homestead. The property features two very old and abandoned home sites, complete with shed, stables, and barn. A more recently constructed cabin sits at the entrance to the property beside the flowing waters of Shively Branch. This beautiful and undisturbed stream actually begins on the property and runs down through the middle of the tract for a length of approximately 2,900 feet.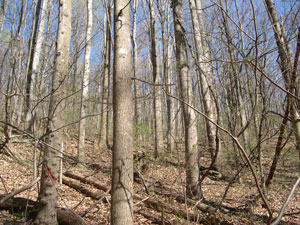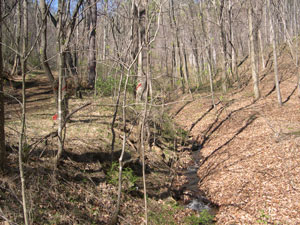 The existing cabin is perfect as a weekend getaway or hunting retreat, with several other prospective building sites present. This property offers privacy like no other, being located at the end of state maintained Trigger Jim Road and completely enclosed by the surrounding ridges. Up high along the ridges, the property affords impressive views of the surrounding countryside. Close proximity to Ferrum, Floyd, Rocky Mount, Route 40, and the Blue Ridge Parkway place this seemingly remote property within a pleasant driving distance to towns and cultural activities. Legal descriptions for the subject property can be found in the Franklin County, Virginia Clerk of Courts Office as Parcel ID#0780008100 and Deed Book 895 Page 784.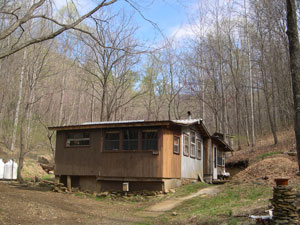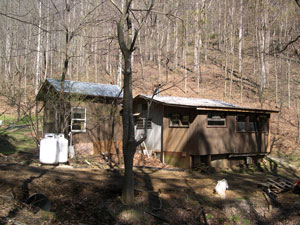 Additional information, including timber volumes, are available from Ridgerunner Forestry, LLC. There will be a show-me trip on Thursday, April 12, 2007 at 10:30 am. From Endicott, take Runnet Bag Road (SR 793) to a right turn onto Griffith Hill Road (SR 637), then a left onto Trigger Jim Road (SR 846). Both the show-me trip and bid opening location will be at the cabin at the end of Trigger Jim Road.