Conservation easements are becoming increasingly more popular in thought and practice, and the financial incentives involved are enabling landowners to make the comittment. There are many different land conservation organizations, each with their own specific goals and guidelines. The Virginia Outdoors Foundation maintains a comprehensive list of statewide/regional organizations on their website .
The VOF works closely with the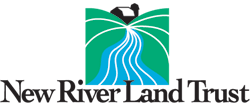 , with whom Ridgerunner Forestry has become acquainted in order to provide our clientele with better information on conservation easements. 
Any landowner who is considering a conservation easement, or has already placed one on their property, should have a Forest Stewardship Plan prepared. Many conservation easements, including those held by the VOF, allow timber harvesting on easement lands. However, they may require that any timber harvesting activites follow the recommendations made by a qualified professional forester in that property's stewardship plan.